A DrJasenMed, Inc, Company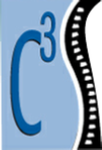 C3 Chiropractic & Wellness Center
Dr. Jason Cleveland, D.C
4332 Forest Hill Blvd.,West Palm Beach FL, 33406
Hours:
M: 10 AM to 1:30 PM & 3:30 PM - 8 PM
T: 12:30 PM - 5:30 PM
W: 8:30 AM to 12 PM & 2 PM - 6:30 PM
TH: Appointment only
F: 8:30AM - 12PM & 2PM - 6:30PM





Nutritional Counseling
Nutrition has a pinnacle part of not only healing and recovery but of overall health and wellness. The overall concept of Chiropractic care is to achieve total health and balance within the body. However with that being said, you cannot achieve one without the other. This is a critical part of your chiropractic care so in counseling, you will have the consultation to ask questions that are tailored to your lifestyle. We will advise you on your CURRENT lifestyle and set goals that get you to where you would like to be. In this consultation we will recommend supplements, vitamins and healthy food options that are tailored specifically to you.
Five Basic Tips for a Healthier Lifestyle:
1. Drink More Water
2. Lots of Dietary Antioxidants- The Best Source Fruits and Vegetables
3. Restrict the Calories
4. Eat small meals throughout the day
5. Focus on Anti-Inflammatory Foods - High in Omega-3
For consultation:
4332 Forest Hill Blvd.
West Palm Beach, FL
33406
Phone: 561-965-2500
Fax: 561-965-0708
Hours:
M: 10 AM to 1:30 PM & 3:30 PM - 8 PM
T: 12:30 PM - 5:30 PM
W: 8:30 AM to 12 PM & 2 PM - 6:30 PM
TH: Appointment only
F: 8:30AM - 12PM & 2PM - 6:30PM