A DrJasenMed, Inc, Company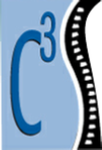 C3 Chiropractic & Wellness Center
Dr. Jason Cleveland, D.C
4332 Forest Hill Blvd.,West Palm Beach FL, 33406
Hours:
M: 10 AM to 1:30 PM & 3:30 PM - 8 PM
T: 12:30 PM - 5:30 PM
W: 8:30 AM to 12 PM & 2 PM - 6:30 PM
TH: Appointment only
F: 8:30AM - 12PM & 2PM - 6:30PM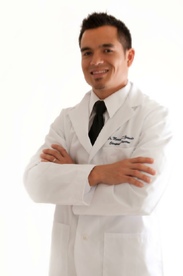 Acupuncture
at C3 Chiropractic
Dr. Marcelo Yasuda, D.C
Dr. Yasuda graduated Summa Cum Laude from the Exercise Science and Health Promotion at the Florida Atlantic University, Boca Raton, Florida in 2006. He went on to fulfill his dream of helping others reach true health and attended Palmer College of Chiropractic Florida, where he graduated Summa Cum Laude with the degree in Doctor of Chiropractic in 2010.
Dr. Yasuda also specializes in acupuncture to better help patients achieve their dreams of wellness!
Acupuncture is a part of the Traditional Chinese Medicine along with other methods. It involves the insertion of fine needles into specific areas on the body.
One of the theories surrounding acupuncture, which Dr. Yasuda follows, is energy, known as "Qi" in this practice circulates through the body and aids health and wellness. However, when Qi is out of balance, the only way to drain Qi from buildup is to go through acupuncture. This practice will help drain excessive Qi in the body and help the body regain circulation again.
Once the needle enters the body, it brings attention to that specific are and directs the body to heal this specific area. For injuries that happened recently, acupuncture helps restore energy and blood flow to the area to bring relief. Injuries that have become chronic can be managed with a series of acupuncture treatments and other methods of treating the injury.
Common Conditions Treated with Acupuncture
]Case-controlled clinical studies have shown that acupuncture has been an effective treatment for the following diseases, symptoms or conditions:
Depression (including depressive neurosis and depression following stroke)
Dysentery, acute bacillary
Facial pain (including craniomandibular disorders)
Headache
Hypertension, essential
Hypotension, primary
Induction of labor
Knee pain
Low back pain
Morning sickness
Nausea and vomiting
Neck pain
Pain in dentistry
Sciatica
Sprain
Stroke
Tennis elbow etc.